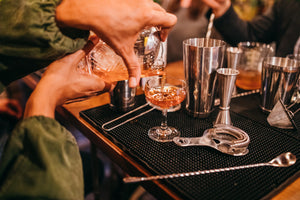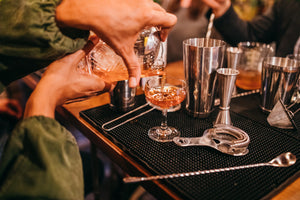 Grab some friends and Get Mixing
What Are You Planning?
Virtual Happy Hours
Learn the mixology & mythology of your favorite drinks with entertaining live instruction! Mixing kits included.
Connect for drinks... right from home!
Weddings & Parties
Our live event bar packages are designed to educate, inspire, and impress your guests. For parties of any size.
Treat your guests to the best!
Welcome to the wonderful world of
SPIRIT GUIDES!
Our thirst for great drinks is outweighed only by our thirst for knowledge, and we are excited to share our passion with you. Whether learning the history of a classic cocktail, or enjoying a specialty beverage at your private party, there is a story in every sip...
WE'VE PARTIED WITH: